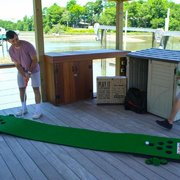 Putter Pong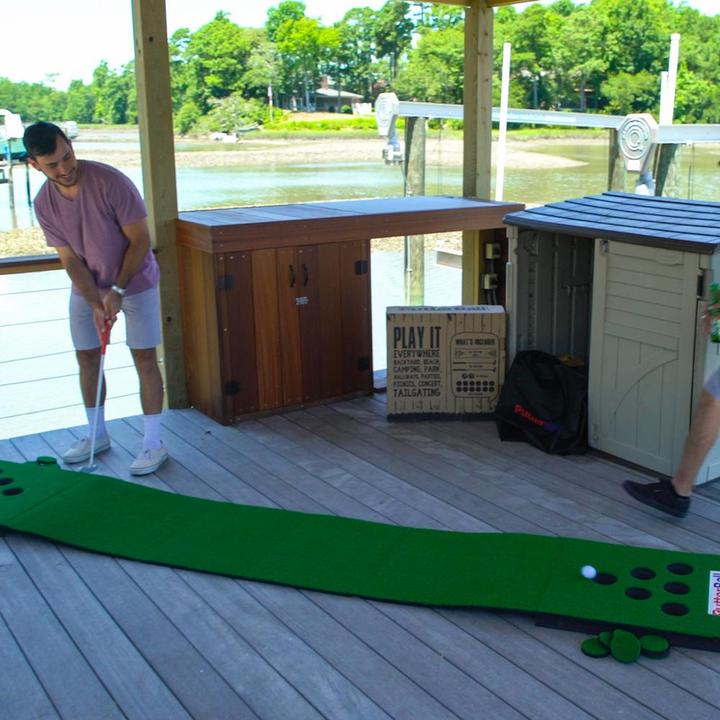 Experience a revolutionary new golf game that anyone can play!
Perfect for those who claim they don't like golf or don't know how to play!
Easily take it with you anywhere.
Great for all types of events.
Easy to learn and fun to play!
Introducing the amazing game of PutterPong! This unique game combines golf and pong to create hours of fun that everyone can enjoy. From a low-key day at home to an exciting tailgate with all of your friends, this golf putting game is a must for every event. The full set of PutterBall comes with everything you need to make this golf putting game a success. Once you have the game in your hand, all you need is a few friends, your favorite beverage and all the makings of a good time!