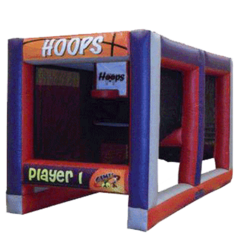 HOOPS 2

Setup Area: L9 x W9 x H7'8"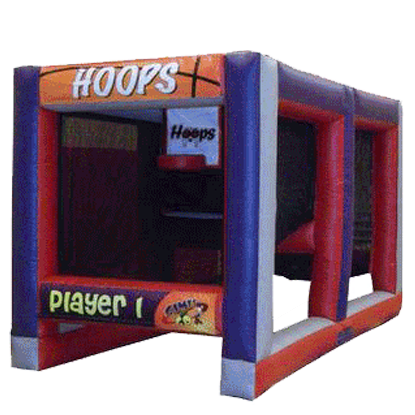 Fun for all ages! Be the first to shoot all of your balls through the hoop and win, but beware your opponent who is on the other side of you by trying to do the same thing!
It is a head to head interactive game where each player tosses their balls into the basketball hoop on either side of the game. The basketballs fall to the opponents side. The first player with no balls on their side WINS! A unique 2 player inflatable basketball game rental that is great for all ages.