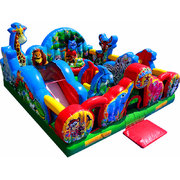 Animal Kingdom Kid Play Center
LIONS, TIGERS, BEARS, OH MY!!!!
The combo ride features a slide and bouncing area filled with zebras, dolphins, deer! Brightly colored elephants, lions, monkeys and giraffes are just a few of the animals displayed on the bounce ride! Recommended for toddlers and elementary school children.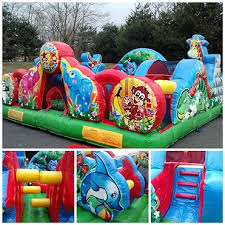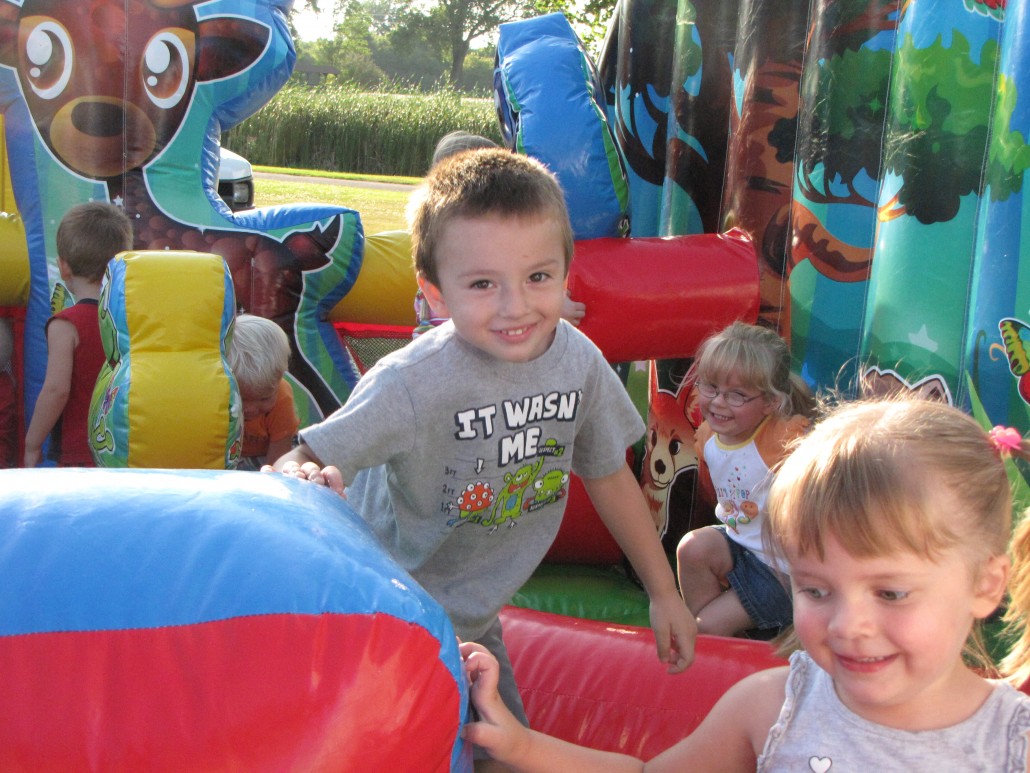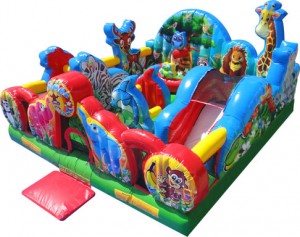 Animal Kingdom Length: 17'6″, Width: 17′, Height: 9'2″, Weight: 244 Lbs.